Hadlock Rock Band News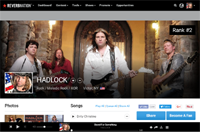 February 24, 2016
Hadlock reaches #2 on ReverbNation after launching the single Dirty Christine. Most of the listeners came from Facebook. A three-day trial promotion showed impressions that did not translate into plays, views or fans.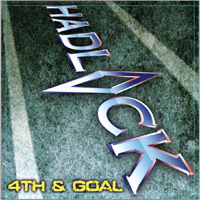 2016
Hadlock is currently working on a new album to be released later this year.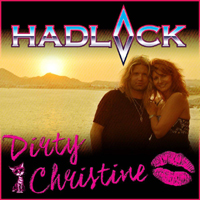 2016
Hadlock releases the single Dirty Christine.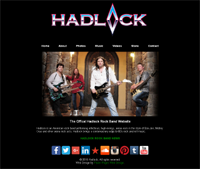 January 2016
The Official Hadlock Rock Band Website gets a makeover! New year, new look. Our photo gallery has over a thousand photos already. Our discography lists all of our songs. Beside each song, there is a link for lyrics, audio and video. See the links at the bottom of the web pages to find us on popular social networking sites. We plan to add merchandise and newsletter soon, so please check back with us!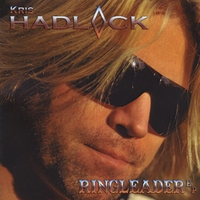 2010
Kris Hadlock - Ringleader (2010)
Kris Hadlock releases another album with previously recorded songs and new songs.

1. Never Had A Chance (To Say Goodbye)
2. Wasn't Meant To Be
3. Stand For Something
4. Torn to Pieces
5. Just You Just Me
6. The Hurt Inside
7. It All Comes Back To Me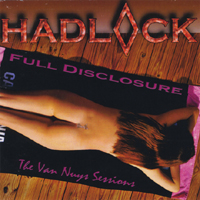 2010
Hadlock releases another album that includes previously released songs as well as new ones.

Full Disclosure: Van Nuys Sessions CD (2010)
I'm Your Rock 'N' Roll (Tonight) / Whatever Happened To You / Superstar Lost and Found / Can't Live My Life / It All Comes Back to Me / Daddy's Little Girl / Emmy / You're Everything To Me / Take Me With You / Stay Gold / Tumbling Down / Dark Angel / Getting Over You / Catch Me / Crazy Love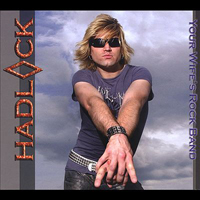 2009
Hadlock records three new songs in the US.

Hadlock - Your Wife's Rock Band (2009).
1. Take Me with You
2. Daddy's Little Girl
3. Whatever Happened to You

Note: These songs later appear in Van Nuys Sessions in 2010.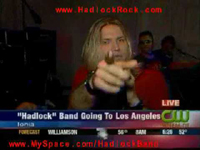 October 2007
Hadlock rock band plays on channel 13 WHAM news in Rochester, NY on Thursday, October 4, 2007. Norma Holland reports live in Ionia, NY and interviews Hadlock who are going to Los Angeles, California to record an album to be produced by Bob Kulick. Learn to flip your hair and do the diamond sign to show you are a fan of Hadlock.

Watch WHAM News Part 1 and WHAM News Part 2 on YouTube.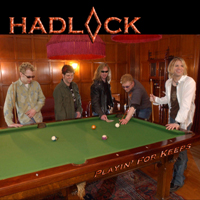 Hadlock - Playin' for Keeps CD (2007)
1. Dark Angel
2. Help Me Live Again
3. Can't
4. Everything
5. A New Beginning
6. All For Nothing
7. Fire Away
8. Unconditional Love
9. Venus
10. The Rose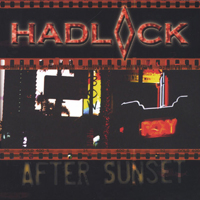 2006
After two years of work, Hadlock's debut release is released.

Hadlock - After Sunset CD (2006)
Driven by the need to create music, these five musicians set out on a journey to create a new sound. Each song is driven by a high energy, blazing rhythm section and a wall of vocals. The lyrics are ripped right from the pages of each members real lives in the hope of fufilling a dream. Come dream with us, take a journey down the path of the future of Rock 'N' Roll.

Including the popular "I'm Your Rock 'N' Roll (Tonight)".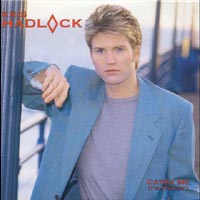 2000
Catch Me I'm Fallin' was produced by Kris Hadlock and Craig Snyder.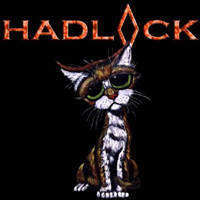 1996
Stayin' On Track was produced by Kris Hadlock.